HERE FOR YOU.
WHEREVER YOU ARE.
From our home on the Isle of Man, Aston International helps individuals, families, and companies across the globe manage and protect their wealth.
A fully-licensed corporate and trust service provider, we couple exceptional fiduciary care with integrity and confidentiality.
Flexible and reliable, our clients know they can count on us.
INDEPENDENT.
FAMILY-OWNED.
FAMILY-MANAGED.
SINCE 1979
Aston International is a fully-licensed, independent corporate and trust service provider based on the Isle of Man. We are one of the longest-established firms in our industry, and serve a diverse range of global clients.
Aston International was founded on the principles of security, transparency, and efficiency. These values remain central to the service that we provide today.
Aston International benefits from the Isle of Man's exclusive constitutional relationship with the United Kingdom.
The Isle of Man is recognised by the IMF as a well-regulated offshore finance centre of excellence and is considered tax compliant by the OECD.
With over 40 years' experience and a highly-qualified team, Aston International offers a comprehensive selection of corporate and trust services.
Among our clients are international business people and entrepreneurs, family offices and professional intermediaries, including global accounting and law firms.
SPECIALISED.
FLEXIBLE.
PROFICIENT.
COMPANIES, FOUNDATIONS, TRUSTS, PARTNERSHIPS.
Effective & efficient management
Statutory record-keeping
Asset acquisitions & registrations
Bank & investment accounts
Access to government & professionals Restorations & asset recovery
Accountancy, bookkeeping & VAT
Isle of Man & UK tax returns
Change of company jurisdiction and tax residence
Dissolutions & liquidations Transfer of administration
Relocation to the Isle of Man
2nd March, 2021
While measures are being taken to contain the spread of COVID-19 our service continues on a near to normal basis and our staff are ready and available to support our clients and answer any questions. Do not hesitate to contact us if you need help. Most staff members are working remotely, but they can still be contacted in the normal way and we attach a list of contact information as a reminder. At this time we encourage communication by email wherever possible if a phone discussion is required it is helpful to make prior arrangements by email for a convenient time to phone.
Read More
16th December, 2020
Aston International continues to sponsor the Manx Winter Hill Running League, which is organised by the Manx Fell Runners club. The league is a series of three races held between October and December on a range of challenging 5km courses.
Read More
10th October, 2017
Staff and Directors from Aston International have presented Brandon Cain with £500 raised from their fund raising casual clothes days. Brandon Cain from the Isle of Man is heading in to his second year as a member of the British Snowboard Cross "GBSBX" National Academy, who this year will be spending six months living and training in Austria
Read More
21st March, 2017
It is with great sorrow we announce that our colleague and good friend Jonathan "Jonno" Gollow has passed away.
Read More
16th September, 2016
Aston International have become the latest sponsor of the Isle of Man Sport Aid programme, which encourages sporting excellence on the Island. Aston International is providing a Scholarship to up and coming rugby player, James Maddrell.
Read More
16th August, 2016
Aston International are pleased to support the Isle of Man GuitarFest for the third consecutive year, in 2016. Jonno Gollow, an Aston International employee, is the creator and organiser of GuitarFest and the firm have been happy to be associated with the event since he joined them in 2014.
Read More
THE LATEST NEWS
AND VIEWS.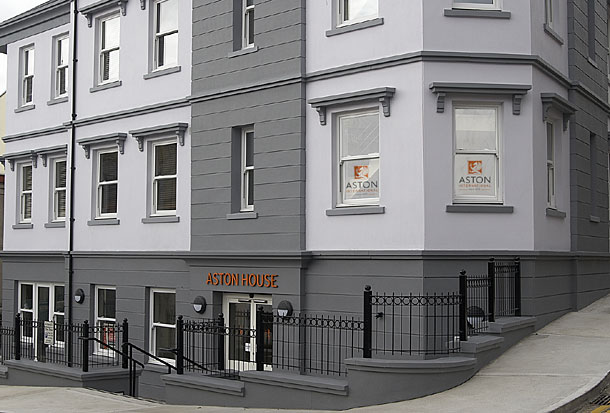 Aston House, 36 Hope Street
Douglas, Isle of Man, IM1 1AR